Does anxiety interfere with your relationships and your life?
Are you continually feeling worried or on edge?
Have you experienced the physical signs of anxiety: heart pounding, excessive sweating, or shallow breathing? Panic attacks?
Has your career development slowed because you are anxious in meetings, when speaking to a group, or in relationships with colleagues?
Are you uncomfortable and stressed in social situations and in developing close relationships?
Have you experienced sexual, physical or emotional abuse, and feel anxious as a result?
Or have you "shut down," given up on functioning in relationships and in the world?
You can feel calmer, more in tune with other people, and more at home in the world. With help, you can say good-bye to excess anxiety.
 A little anxiety goes a long way
Your nervous system naturally responds to danger with anxiety. Historically, anxiety protected humans from harm. It was an alert system to life-threat.
Anxiety problems occur when your nervous system, for whatever reason, interprets life changes, relationships, or situations as danger in excess. You are not able to shut off the anxiety response and, wow, is it bad for your nervous system, your emotions, and you physical health!  It can also prevent you from enjoying your relationships with others and living the life you were meant to have.
You are not alone–millions get treatment for anxiety
Anxiety is one of the most common psychological problems. It affects around 40 million adults in the U.S., according to the Anxiety and Depression Association of America. The good news is that effective treatment for anxiety is available, successful, and long lasting.
Anxiety comes in all shapes and sizes
No matter what culture you come from, what profession you have, how old you are, or how you live, anxiety can "imprison" you  in many ways:
Panic Attacks–This type of anxiety can mimic a heart attack or show up as other devastating physical symptoms.
Social Anxiety–This type of anxiety has a painfully detrimental effect on your ability to develop and nurture good relationships with others and to enjoy normal social activities within your family and community.
Phobias–This is anxiety directed at a specific thing or situation. Do you have a debilitating fear of public speaking, or heights, or airplanes?
Generalized Anxiety–If you feel anxious most of the time, with no particular trigger that you can identify, you probably have generalized anxiety.
Let's work together to reduce your anxiety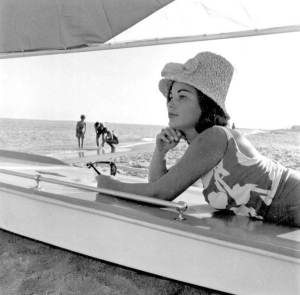 With me, you will:
Learn to identify the triggers that cause your excess anxiety
Experience personalized treatment that will include techniques and tools designed specifically for your type of anxiety, situation, personality, and learning style.
Develop skills to manage and overcome the thoughts, feelings, and physical distress associated with your anxiety.
Learn relaxation, breathing, and meditation techniques to reduce your everyday stress and help you better cope with difficult situations.
If you still have questions or concerns about anxiety treatment, here are some answers.
Question 1:  How long will the treatment take and how much does it cost?

First, I encourage you to look at how much anxiety is getting in the way of your relationships and making your life more than unpleasant. Are you suffering daily and not living your life as planned? Imagine a life without excess anxiety in which you are able to do the things you want to do and have fulfilling relationships with friends, colleagues, and loved ones without distress. How much time and money is that worth to you?
Second, the good news is that treatment can be effective quite quickly and efficiently. Of course, it varies from person to person, so I cannot predict exactly how long it might take for you. With your commitment and hard work, along with my expertise, you can get better.
Question 2:  What about medication for anxiety?
For some people, medication can reduce the symptoms of anxiety and may be needed in certain situations. A psychiatrist can evaluate you if you want to investigate the use of medication. However, it is almost always most helpful in combination with therapy for anxiety.
You can reduce anxiety through therapy alone, and you may prefer this, as many anxiety medications have unpleasant side effects, can be addictive, and only reduce symptoms. Therapy addresses both symptoms and root causes of anxiety and is a more long-term answer to the problem.
Question 3: Thinking about seeing a counselor is making me more anxious than I usually am. How can I possibly get myself to make an appointment when I think about delving into the pain of my anxiety and hurting even more?
Yes, thinking about examining your anxiety can certainly make you more anxious. But if you can imagine how you will feel after successful treatment, then you may be able to push through the anxiety to make the call. Also, talking with me, hearing my voice, and knowing that you are not alone with your anxiety will help you be able to face the work ahead of you.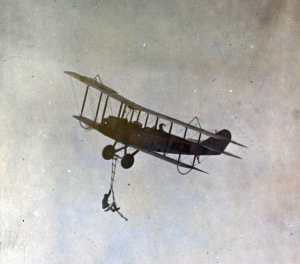 Question 4:  Can you help people with all kinds of anxiety–social anxiety, panic attacks, phobias, generalized anxiety? How do I know you can help me?
I have worked successfully with people with many different kinds of anxiety. Several evidence-based techniques work for various types of anxiety — cognitive-behavioral therapy, EMDR, etc. I will do the work to understand what makes you unique and find ways to reduce anxiety that will be effective for you.
 

Working with me makes sense.
Anxiety interferes with relationships. It makes sense to work with a therapist who focuses entirely on helping adults conquer problems that are preventing them from enjoying relationships and leading the life they were meant to live.  My goal is to help you lessen your anxiety enough to feel like yourself fully and enjoy being with other people.
Clients find the help they need because of my flexible style, my ability to tailor the therapy to the needs of the client, and my experience gained from many years of working with adults from many walks of life and various cultures around the world.
You have a choice when seeking a therapist.
Call for a consultation to ask questions about  therapy for anxiety and to see if you feel comfortable working with me.
Don't wait to get the help you need and live the life you want.
Your next step:
Call to have a short phone consultation with me. If you like what you hear, make an appointment.
703-651-6626
Or CONTACT ME with any questions.