NOW OFFERING THERAPY VIA VIDEO CONFERENCING!

Remember when you could look in each other's eyes and feel that fluttery feeling?
You committed to each other when you thought that feeling would last forever. It was amazing. You two were so attuned, could talk for hours, make each other laugh,  maybe even finish each other's sentences.
You want that relationship back. It's time for couple therapy.
You love each other, but something has gone wrong.
You got to this page because either you a just starting to contemplate working on your relationship or you are sure you need couples therapy, are ready to start, and are looking for the right therapist. I hope this information helps you get a sense of whether I'm right for you.
Strains in a  long-term  relationship can be debilitating, negatively affecting every aspect of your life. I work with committed couples to help them bring back the safety, security, and joy in their relationships.
You need a powerful, robust approach to relationship therapy, and you need an expert who knows how to use that approach. You've come to the right place. The PACT (Psychobiological Approach to Couple Therapy) can help.
Are any of these problems causing pain in your relationship?
Too much arguing about the same things with little resolution.
Feeling disconnected and lacking enjoyment in each other's company.
Difficulty communicating about even the smallest issues.
A hard time working together to solve problems–financial, parenting, illness, etc.
Little or no intimacy or sex.
Challenges dealing with your extended families.
Betrayal, infidelity, or lack of trust. Click here for more specific information.
Pre- or post-baby adjustment.
If you feel like you might be on the way to divorce or like you are harming rather than supporting each other, please don't wait until so much negative has happened that it feels like the relationship can't be repaired. Relationships, even ones that have been broken for a long time, can be repaired.
Is your partner resistant to beginning couples therapy?
You should understand that it is completely normal for one or both partners to resist coming to couples counseling. Start by committing to two visits. Come with curiosity and openness. If after the two visits both of you are not hopeful that the counseling will help, I will help you find another approach to achieve your goals.

You can get help with the following issues:
Communication and conflict                 Multi-cultural relationships
Infidelity                                                        Long distance relationships
Preparing for marriage                            Infertility
Work/relationship balance                    Arrival of baby
Rebuilding trust                                         Reigniting sexual passion
Dealing with the extended family        Blending families

Couples Therapy–Traditional or Accelerated?
I am now offering two formats for couples therapy:
Traditional format–Once-a-week or bi-weekly meetings. This is right for you if you have limited time during the week to meet with a therapist and you feel like you can take time to work through your issues at a comfortable pace. As your relationship improves, you may choose to increase the time between sessions, meeting even monthly.
Accelerated format–With longer meeting times (3-4 hours) and more frequent sessions, Accelerated Relationship Therapy can help you repair your relationship more quickly.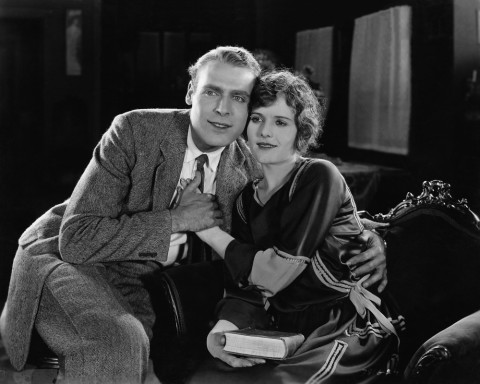 You may have some questions or concerns about starting couples work. Here are answers to some of the most common questions:
Question 1:  We've been living like this for so long. How can there still be hope for us?
According to recent research, couples wait on average six years after problems start before they reach out for professional help. Fortunately, in the past decade or so, much has been done to improve the outcome for couples in therapy. Specific techniques and approaches have been tested, and their effectiveness measured. Working with me, you will learn strategies and techniques from one of the most powerful approaches, the Psychobiological Approach to Couple Therapy (PACT).
To understand why relationships are so hard and how they can work better through this psychobiological approach, watch this TEDx talk by Dr. Stan Tatkin, the creator of PACT.
Question 2:  What if we've hurt each other so much that it feels irreparable?
Often couples who come to therapy feel this way. They have tried to solve their own problems but have developed such negative patterns in their relationship that they've just been resigned to living in emotional pain.  Even early in therapy, many of these couples have found that their negative patterns can be changed and problems can be solved.
Question 3:  How long will it take for us to get along better?
Many couples find that they start getting along better after the first few sessions:  arguments decrease, communication improves, and hope for a better relationship becomes real. Each couple is unique. Couples always decide for themselves when relationship therapy has created enough progress toward goals to be complete.
Most of the time couples come to sessions weekly, but I can accommodate various schedules to meet individual needs.
Question 4:  How can I tell if you are the right therapist for us?
You can get a sense of who I am and how I work with couples by reading this website, including my blog. But you cannot really know if working with me will feel right until we meet in person. If you are drawn to what you've read here, call and chat to get a better sense of how it feels to talk with me. Then we can meet for an initial consultation. My hope is that with me you'll feel safe to explore your relationship and find relief from your pain, gain insight into your situation, and learn concrete steps to take for a happier life together.
Question 5:  What if we know we want to separate or divorce and want help with the process?
You can work in couples counseling with me to clarify your goals in separating and end your relationship without malice. I can refer you to professionals who are specialists in collaborative divorce and issues related to children of divorce. I also work with individuals who are going through separation or divorce to help them with this major change in their lives.

The PACT Difference
When you participate in couples counseling with me, you will be privy to one of the most effective, dynamic approaches to helping relationships improve — The Psychobiological Approach to Couple Therapy (PACT). 
Stan Tatkin,  master clinician and psychology professor, created PACT based on fascinating, cutting-edge research from three realms.
1. Neuroscience
Research about how the brain works has helped us understand the physical basis of how couples act and react. Parts of your brain are wired to reduce threat and seek security, while others are wired to form connections. Knowing about brain "wiring" makes effective couple therapy more possible.
2. Attachment Theory
Attachment refers to the biological need to bond with others. Viewed from this perspective, early relationship experiences affect the sense of safety and security you bring to adult relationships.  The PACT approach helps the couple develop a secure relationship despite any attachment insecurities.
3. Biology of Arousal
Arousal has to do with a person's management of physiological energy, alertness, and readiness for action. Some people are easy to anger, some easily overwhelmed, others easy going and laid back. Exploring the arousal systems of partners allows me to help couples deal with seemingly unresolvable conflict.
You don't need to understand the scientific basis of PACT to achieve positive results in therapy. I will use PACT to help you overcome the challenges you face as a couple.
What to expect in a session
If you have been in relationship therapy before, you will find a PACT couple session is different (and often more helpful). Here's how:
I  will focus on by-the-moment changes in your face, body, and voice, and ask you to pay close attention to these shifts in one another.
I will create situations to replicate those troubling your relationship and will coach you to work through them differently in the moment during the session.
PACT sessions are longer sessions than the "normal" psychotherapy hour because of the depth of the work. Generally, sessions are at least 90 minutes and may last as long as 3–6 hours.
PACT often requires fewer sessions than do other forms of couples counseling.
I may videotape sessions to provide immediate feedback to you about your demeanor, tone of voice, and nonverbal communication with each other.
Working with me makes sense.
You have a choice in therapists. If you are experiencing relationship problems, it makes sense to work with a therapist who focuses entirely on helping adults who have difficulty with relationships.
For many years I had a general psychotherapy practice, welcoming just about anyone who walked into my office. Looking back at my clients' successes, I realized that at least 9 out of 10 of my clients — both individuals and couples — sought to therapy because of relationship issues. Diplomats, international lawyers, doctors, high-tech professional, etc.—I have helped many intelligent, highly successful people with their relationships.
Your next step:
Call to have a short phone consultation with me. If you like what you hear, make an appointment.
703-651-6626
Or CONTACT ME with any questions you have or to give me a good time to contact you by phone.
Susan B. Saint-Rossy is a PACT (Psychobiological Approach to Couple Therapy) Level 2 Clinician who is also trained in EFT (Emotionally Focused Couples Therapy) and the Gottman Approach to Couples Therapy. She is a clinical social worker licensed in Virginia and Washington, DC.