Accelerated Relationship Therapy is for you if:
Your relationship is in crisis and you need it to change quickly and deeply
The way you and your spouse/partner are behaving is having a negative impact on your children and you want to stop harming them
You've tried relationship counseling before but are experiencing the same arguments, stress, and patterns of behavior as before
You want to stop negative patterns in their tracks before they destroy your relationship, even if the issues are not to the crisis level
What is Accelerated Relationship Therapy?
It's  intensive, short-term counseling that helps couples change swiftly to create emotionally safe and secure relationships. It is an investment in solving relationship problems quickly –gaining the understanding, the tools, and the techniques to thrive in a loving environment.
Here's How It Works
In the first session I'll help you understand what is happening in your relationship that's creating the problems, teach you to understand your "attachment styles" and how they differ from each other, and give you concrete tools that will help you start to repair your damaged relationship. This initial session lasts three hours.
Subsequent sessions are two to three hours long, depending on which you prefer. In these sessions you will continue to repair the damage done to your relationship and learn skills to create a safe, secure, and loving environment in your family. Lasting change should happen after a few long sessions
Here's Why It Works
It works because it focuses not just on improving communication or healing past relationship wounds. Using a psycho-bio-social approach, Accelerated Relationship Therapy targets: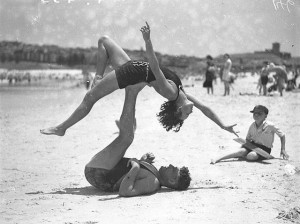 1.  The psychological elements of relationships, including attachment styles and family background.
2.  The biological elements of relationships–how the nervous system and the brain affect the relationship.
3.  The social and cultural elements of relationships, including social and cultural expectations and differences that are affecting the relationship.
Not Just Talk
It works also because Accelerated Relationship Therapy is not just talk. It includes specific actions and activities based on neuroscience that help create a safe and secure environment in which love can reignite and thrive.
It can also include the use of video. Visual images and audio can be invaluable learning tools to help you improve your relationship. Playback of session "tidbits"  will enable you to review your facial expressions, micro-movements, body language, tone of voice, and other factors that affect your relationship. You can see in slow motion how you and your partner are reacting to more than just words. It's fascinating and illuminating.
For more information or to start changing your relationship, call me to ask questions and to set up an appointment — 703-651-6626. Or use the CONTACT FORM to ask questions or request a call.
Susan B. Saint-Rossy is a PACT (Psychobiological Approach to Couple Therapy) Level 2 Clinician who is also trained in EFT (Emotionally Focused Couples Therapy) and the Gottman Approach to Couples Therapy. She is a clinical social worker licensed in Virginia and Washington, DC.