NOW OFFERING THERAPY VIA VIDEO CONFERENCING!
Some people are fine doing life solo. Most aren't.

You are here because you are feeling low. Either a long-term significant relationship eludes you, or you have ended a relationship that wasn't working. The result–depression, anxiety, stress, and emotional pain. Relationship therapy can help.
It's painful not to have that connection if it's what your heart desires.
Are you single and depressed or anxious because you have reached a "certain age" and are still not in a healthy, long-term relationship?
Do you need help moving on from a break up or divorce?
Do your relationships start off well but always go wrong?
Are you dating and confused?
Do you lack self confidence in pursuing a relationship? From shyness, lack of self-esteem, or discomfort over your body image?
Have you settled for less than you need in past relationships?
Are you tired of having sexual relationships that lack emotional intimacy or friendship?
It can be agonizing to be alone when you want a partner to share life with. You walk through the park and see couples engrossed in each other's company. You go to your friends' engagement parties or baby showers. You remember what it was like at the beginning of a previous relationship.
Please don't despair. I have helped many singles through relationship counseling. Most have been smart, successful, creative professionals who just couldn't get the relationship part of their lives working right.
Relationship therapy can help.
Unlike getting advice from friends or tips from a coach, psychotherapy will help you get to the heart of the matter.
If you are ready to do the deep work required to understand yourself in relationship – your fears, personality style, thought patterns, emotional baggage – I can help you move toward finding the right life partner or toward recovering from a failed relationship.
On the other side of relationship therapy, you will be able to:
Understand your "attachment style" and how it affects your love life.
Get past issues from your childhood or earlier adulthood to be able to be yourself fully in a relationship.
Feel more relaxed and creative in looking for a life partner.
Stop unhealthy repetitive patterns in relationships and the distress that goes with them.
Be able to pace the development of a relationship and the process of "falling in love."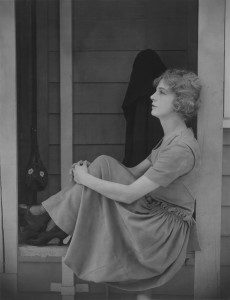 Question 1: I think I'm a normal person. Isn't therapy just for people with mental problems?
Not necessarily. People go to therapy for all kinds of reasons; many do not have any kind of mental illness.  Working on ridding yourself of patterns that prevent good relationships—that may be one of the best reasons to engage in psychotherapy. Think about how it could enrich your life!
Question 2: Won't these changes take a long time?
My approach to therapy can produce results pretty quickly. It involves discovering patterns of thought, feeling, or behavior and experimenting with change to see what that feels like. As you experience life and relationships differently, you change those patterns and open yourself up to new ways of relating to other people. The result?  The possibility of long-lasting intimacy and love.
Question 3:  Shouldn't this be easier? Why can't I find the right relationship just by reading self-help books or having a relationship coach?
Sometimes these do work. But often the kind of deep emotional healing and pattern change required to be successful in relationships comes only from the therapeutic experience. You've probably already tried to do it alone or with a coach. Isn't it time to get to the heart's core to prepare yourself for lasting love?
Question 4:  What if I am feeling too overwhelmed by my situation to try to change?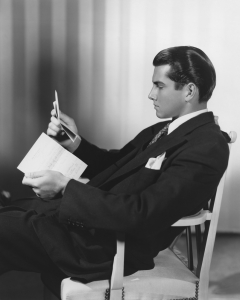 The fortunate aspect of the way therapy works with me is that you can pace yourself. You are in control of your therapy and at the center of our time together. Change is hard, and I try my best to make my office a safe place to explore solutions to your problems and create lasting change so that you can find the relationship you deserve.
Working with me makes sense.
It makes sense to work with a therapist who focuses entirely on helping adults who have difficulty with relationships. For many years I had a general psychotherapy practice, welcoming just about anyone who walked into my office. In all the years I have practiced, 9 out of 10 of my individual clients sought to therapy because of relationship issues.
Singles find the help they need because of my flexible style, which incorporates both what I know about individual therapy (which is a lot) and what I know about couple therapy (which is also a lot).
You have a choice when seeking a therapist.
Call for a consultation to ask questions about relationship therapy and to see if you feel comfortable working with me.
Don't wait to get the help you need and find the love you want.
Your next step:
Call to have a short phone consultation with me. If you like what you hear, make an appointment.
703-651-6626
Or CONTACT ME with any questions you have or to give me a good time to contact you by phone.